The latest styles from
Joe Snyder
have landed at Dead Good Undies.
Never known for boring men's underwear, Joe Snyder have continued their tradition and came up with some great new and daring styles. From thongs to shining jockstraps, the shining cheek hug, or the lacy maxi-bulge. There's a great range of styles and colours available.
Find something to fit your daring side with this great underwear from Mexico.
Details

Category: Joe Snyder
There's a great new British underwear brand now at Dead Good Undies -
SUKREW
featuring briefs, jockstraps and beachwear.
SUKREW stands for Sexual Unity KREW. All styles are created with the designers' original goal in mind - to create styles that would unite men that enjoy quality, well fitted underwear, and that are both comfortable and sexual.
Check out more pics here... and enjoy your SUKREW.



Details

Category: Sukrew
To be honest, we don't think Habitat really wanted us to notice the coffee table. Why else would they put a big hunky woof of a man dancing in his briefs centre-shot! Judge for yourself...
Details

Category: Man Crush
Video: The coffee table ad - where you don't notice the table
Check out the latest men's underwear styles from Mundo Unico as their 2015 Autumn/Fall range is out now.
Details

Category: Mundo Unico
Boxair
- patented sports underwear designed to keep your balls cool.
It's made with nanocrystal treated fabric, which gives a thermal regulation system and high UV protection. Great for owrking out in your back-yard then! The design features a distinctive pouch which can lower the temperature around your testicles by around 2
o
C.
The fabric is antibacterial, and wicks moisture away from the skin, making them perfect for a sweaty workout. Boxair - great underwear for athletes, is available from
Dead Good Undies
.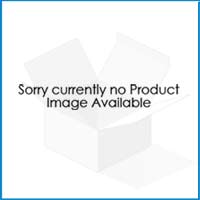 Boxair Black Breathable Boxer Brief
£10.00
If you're searching for fantastic sports underwear for men then check out the technical qualities boasted by these boxer briefs...
read more.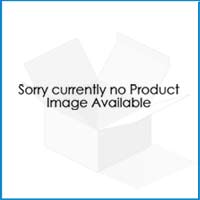 Boxair White Breathable Boxer Brief
£10.00
This functional men's short underwear uses high-tech design and fabrics for supreme comfort...
read more.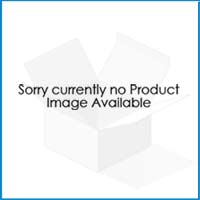 Boxair Graphite Breathable Boxer Brief
£10.00
Unique technology at the pouch helps to regulate the temperature of this boxer from Boxair...
read more.
Click here to shop Boxair at Dead Good Undies
Details

Category: Boxair
Now at
Jockstrap Central
is the new collection from Canadian designer PUMP!
The range comes with all the awesome styling, expert craftsmanship and big bold colors you'd expect but this set come with their own air conditioning in the form of a sexy and sleek micro-mesh pouch that will keep the air flowing when you're working out...
Jockstrap Central model Matt is back, putting the new PUMP! jocks through their paces,
Click here to shop PUMP! at Jockstrap Central
Details

Category: Pump
Click here to shop Gregg Homme at Dead Good Undies
Details

Category: Gregg Homme
Clever Moda
to hit the shelves at
Dead Good Undies
.
Details

Category: Clever Moda
After years of being out of production Nasty Pig has brought back one of their their top selling jocks. The Knockout Jock is back and now there's a matching Knockout Brief.

Inspired by superheroes, the Knockout collection from Nasty Pig include bold colors yet maintain their trademark masculine edge. Nasty Pig underwear blows other brands out of this world in terms of quality with their solid construction, durable fabrics, double stitching and colors that stay brilliant even after washing.
Modeled by
Jockstrap Central
's hot fireman model Kevin and their solid as a rock hairy model Zack Acland.
Details

Category: Nasty Pig
Manstore
M466 range is in at
Dead Good Undies
, and we are impressed! Styles available are the Work Out Jockstrap, Bikini Brief and Micro Pant.
Details

Category: MANstore Guywear
PetitQ underwear by Arthus & Nico
have sent us their latest model shots featuring Andrei. Photographer Paul Dedona loves bringing sexy men to life, and you wouldn't tell that this is London waiter Andrei's first time in front of the lense. We can tell he's not shy wearing PetitQ provocative underwear.
Details

Category: Petit Q